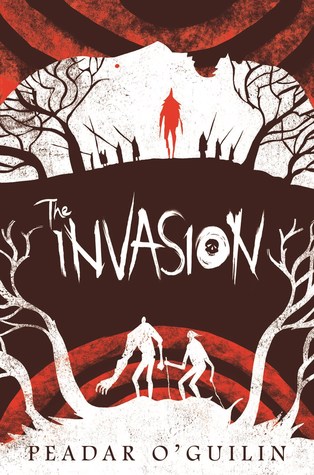 The Invasion (The Call #2) Read Online Free - After so much danger, Nessa and Anto can finally dream of a happy life. But the terrible attack on their school has created a witch-hunt for traitors -- boys and girls who survived the Call only by making deals with the enemy. To the authorities, Nessa's guilt is obvious. Her punishment is to be sent back to the nightmare of the Grey Land for the rest of her life. The Sídhe are waiting, and they have a very special fate planned for her.
 
Meanwhile, with the help of a real traitor, the enemy come pouring into Ireland at the head of a terrifying army. Every human they capture becomes a weapon. Anto and the last students of his old school must find a way to strike a blow at the invaders before they lose their lives, or even worse, their minds. But with every moment Anto is confronted with more evidence of Nessa's guilt.

For Nessa, the thought of seeing Anto again is the only thing keeping her alive. But if she escapes, and if she can find him, surely he is duty-bound to kill her...
Title
:
The Invasion (The Call #2)
Author
:
Rating
:
ISBN
:

1338045628

Edition Language
:

English

Format Type
:

Hardcover

Number of Pages
:

336

pages
Reviews
---
Ellen Gail rated it ★★☆☆☆
April 18, 2018
"I hear the Sídhe have found a way in...I hear that's what it's about. An invasion." The Call is a fantastic book - brutal, inventive, and exciting! I expected more of the same with the sequel The Invasion, as well as plenty of new surprises. Well...I got surprises all right. I am just SUPER disap...

---
Tammie rated it ★★★★☆
April 11, 2018
I really enjoyed this duology. The Invasion wasn't as strong as the first book (The Call) but it was still an enjoyable read. For whatever reason, I really love creepy, twisted, and dark books and this duology has it all. There are several different narratives in this book but the strongest invol...

---
Justine rated it ★★★★☆
March 14, 2018
I thought this was an excellent follow up to The Call. Having read the first book I was prepared for grim and dark, and The Invasion pretty much delivers. The experiences of horror come this time not just from the Sidhe, but also from other humans. Of course they think Nessa is a traitor, otherwi...

---
Sara rated it ★★★☆☆
April 06, 2018
When I read The Call about a year and a half ago now, I did so under the assumption that it was a good Halloween one-off, a haunting story about horrific, evil fairies known as the sídhe, who terrorized Ireland by spiriting all their children away to the grey land due to a sick, twisted take on t...

---
Dreximgirl rated it ★★★★★
August 04, 2017
I loved this book!!! I loved seeing Nessa and Anto again and being back in the world. This sequel was really well paced and totally kept me on the edge of my seat, I've not shouted at a book like that in a long time ;) I was really happy with everything, in fact the only bad thing is that there a...

---
Emmy H. rated it ★★★☆☆
October 17, 2017
3.5 star!

---
Hannahlovesbooks rated it ★★☆☆☆
March 30, 2018
Actual rating 2.5 out of 5 This book was extremely disappointing. I was looking forward to finally seeing Anto and Nessa together, but instead they were apart the entire book. We never once got to see them together. I can't even begin to explain how upset I was about that. Anto who was my favorit...

---
Rebecca rated it ★★★☆☆
March 18, 2018
More like 2.5 stars if I'm going to be honest. This book was just all over the place and I didn't really get what was going on most of the time. The biggest issue, however, was the fact that I just didn't particularly care about any of the characters. If this book (and the duology as a whole) was t...

---
Eski rated it ★★★☆☆
March 25, 2018
6/10 It's so sad but I didn't like this book as much as the first one. I really really wanted to like it which is why it bums me out as much as it does to only give it three stars. I liked the first book even though there were still some answers left but it was okay because it was mysterious. For...

---
Petra rated it ★★★★★
April 13, 2018
Excellent follow up to The Call and after reading this I'm sure to read everything that Peadar Ó Guilín ever writes!

---