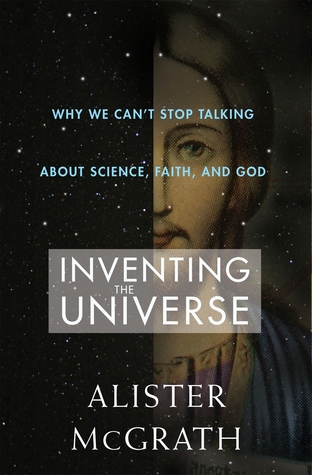 The Big Question: Why We Can't Stop Talking About Science, Faith and God Read Online Free -
Title
:
The Big Question: Why We Can't Stop Talking About Science, Faith and God
Author
:
Rating
:
ISBN
:

1250077923

Edition Language
:

English

Format Type
:

Hardcover

Number of Pages
:

272

pages
Reviews
---
Joan rated it ★★★★★
November 29, 2015
Despite predictions by outspoken atheists that belief in God would fade away, it hasn't. Why? Science has its limits, McGrath says. It can't answer questions like why we are here, or what the point of life is. We humans want answers to those questions so there is a deeper quest – the quest for God...

---
Charlie rated it ★★★★★
October 08, 2015
This is probably my favorite McGrath book so far. He is uniquely qualified on this subject (he holds Oxford doctorates in both science and theology). He engages with the critics of his position, including Richard Dawkins, Sam Harris, Daniel Dennett, Christopher Hitchens, Stephen Hawking, and Lawr...

---
Jeanie rated it ★★★★☆
December 28, 2015
The book is an invitation to journey along another road. The questions that was faced and what was found helpful. Another way to think about science and faith that holds them together that is both rationally satisfying and imaginatively exciting. Science and faith can provide complementary maps o...

---
Chelsey rated it ★★★★★
February 06, 2016
As an atheist but someone who is very interested in religion, science and the connection thereof, I generally find it difficult to listen or read from christian apologists. They are usually boring, not as well versed in their topic as they should be, do not seem to understand the other side at al...

---
Ben rated it ★★★☆☆
March 29, 2016
This is the kind of book one should expect from Alister McGrath: pellucid, distilled, organized, somewhat reserved, and focused on, as the title would indicate, big questions. McGrath maintains his knack for finding a perfect quote -- one by CS Lewis summarizes a 600-page book I just read in a se...

---
Per rated it ★☆☆☆☆
February 22, 2016
Finally! I've managed to get through this rather tedious and badly organized book. In the process I have become allergic to the phrases "enriched view", "recent scholarship" and "surely it is time to move on", which are repeated ad nauseam. I intend to write more about the arguments and views of t...

---
Kate rated it ★★★★☆
December 30, 2015
McGrath went off to Oxford as an atheist and while there discovered that science doesn't have all the answers, in fact cannot answer, questions beyond what can be measured empirically, and even that is subject to error. Oxford seems to have that effect on people (such as C.S. Lewis, G K. Chestert...

---
Tim rated it ★★★★★
March 02, 2016
Alister McGrath is a rigorous academic with incredibly fluid writing, that makes his deep theological and scientific background accessible to readers. I found "The Big Question" to be a highly enjoyable and beneficial read. McGrath has a way of framing things that are continuously thought provoki...

---
Brandon rated it ★★★★★
January 17, 2018
This is a good book on the relationship of science and faith, written by Alister McGrath an Oxford professor with academic credentials in science and theology (so he is someone qualified to talk about this subject). McGrath argues for the compatibility of modern science and classical Christianity....

---
Patrick rated it ★★★★★
October 11, 2017
Science has progressed to the point that it can explain the origins of the universe, life, intelligence, and even ethics and morality by exclusive recourse to natural phenomena. In so doing, science has freed intelligent beings from the tyranny of the theistic superstitions that dominated our ben...

---